When we think about supply chain management, we're overly focused on getting goods to end users – but what about the other way around? There are so many resources that could be leveraged again if only there were processes to enable their collection. This is where reverse logistics comes in. To have a true 360° supply chain, manufacturers and distributors need to plan for and implement processes that help regain value from products that would otherwise be disposed of. Setting up a reverse logistics process within your supply chain can optimize resources while reducing waste to create a true closed-loop.
What is reverse logistics?
Reverse logistics is a type of supply chain management that works to move goods from an end-user or customer back to the distributor or manufacturer. Traditional supply chains move products from manufacturer to distributor to the end user, so with reverse logistics, we're working backwards to take useful goods and get them back to suppliers for reuse. One of the most common use cases for reverse logistics is customer returns, but there is so much more that this process can support.
Aside from reuse, reverse logistics can help consumers recycle, refurbish or resell their goods once they've reached their useful life. In fact, most people talk about the 5Rs of reverse logistics, which refers to: returns, resale, repairs, recycling, and replacements.
Most companies, especially in the world of eCommerce, have systems in place for returns, but not all have thought through the remaining four Rs. Patagonia is the gold standard when it comes to reverse logistics. Not only can customers easily complete returns or replacements, the brand also enables resale through its Worn Wear program, repairs with their Ironclad Guarantee policy, and recycling with their ReCrafted collection. Having a complete reverse logistics set-up enables suppliers like Patagonia to collect better data on consumer preferences and habits, reduce financial losses by creating additional revenue, and increasing customer retention and brand perception.
Reverse logistics and the circular economy
You can't have an operational circular economy without reverse logistics. A closed-loop supply chain requires that goods are reutilized as efficiently as possible to eliminate waste and minimize resource tolls, which is why reverse logistics are so important. These processes maintain an efficient flow of goods, which reduces operational costs and risks, but also creates value by continuing the product lifecycle.
To enable this closed loop, distributors have to set up take-back programs, provide warranties, and might even create products-as-a-service. The product-as–a-service (PaaS) model requires reverse logistics because it allows customers to rent or lease a product for a set period of time rather than purchasing to own. Just as with real estate rentals, the manufacturer ultimately owns the product and is responsible for its maintenance and upkeep during its entire lifecycle, regardless of who is currently in possession of the product. This type of circular business model could not be possible without reverse logistics.
Reverse logistics experts
There are several different companies working to help suppliers, manufacturers and distributors with their reverse logistics. Most service providers focus on enabling one of the 5 Rs of reverse logistics, and here are just a few that are dedicated to enabling closed-loop supply chains.
1. Happy Returns
Happy Returns provides a packaging-free way for customers to return an online purchase in person for an immediate refund. Any merchant that offers PayPal as a payment option can leverage this service. For online merchants that don't have existing storefronts, Happy Returns helps simplify returns and replacements by enabling customers to bring their goods to a local fulfillment partner who then bundles multiple returned goods together for shipment back to the merchant. This cuts down on packaging and transportation-related emissions without every merchant needing to create their own reverse logistics set-up.
2. Terracycle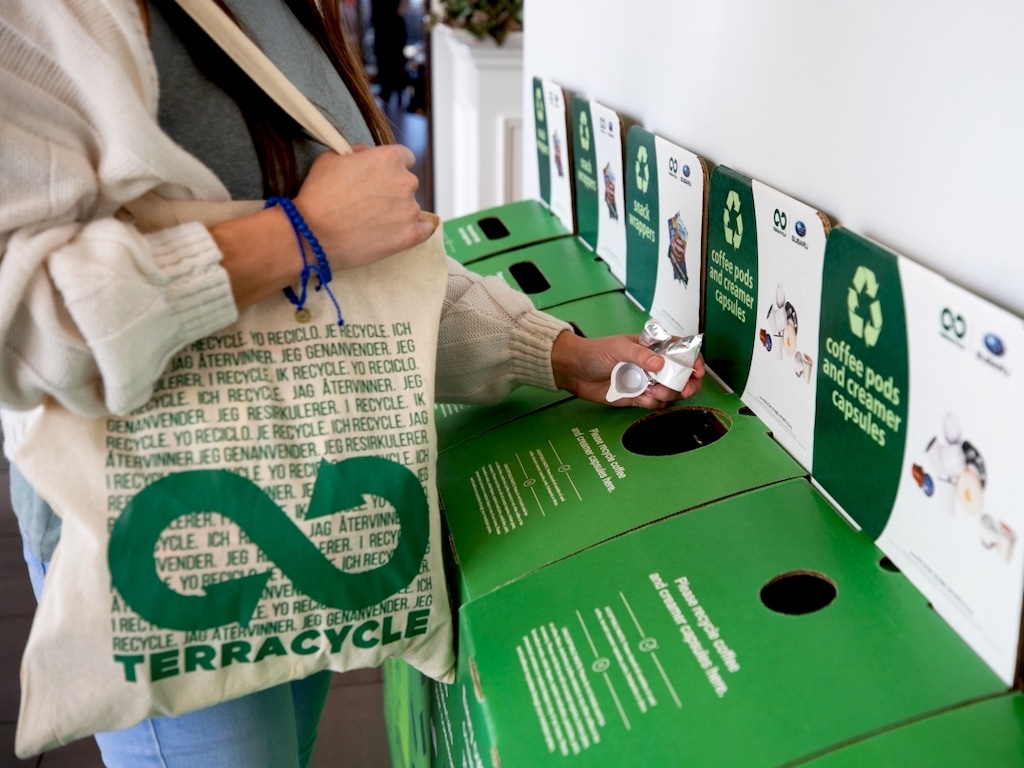 Terracycle helps manufacturers and consumers recycle hard-to-recycle or "unrecycleable" items. Through their brand-assisted collection programs, Terracycle is able to break down a lot of consumer goods packaging into raw materials that can be used in new products and contribute to closed-loop production. Customers can go to certain facilities for drop off, or use the zero-waste box to send recyclable goods right from home. This service allows manufacturers to benefit from the output of recycled materials without having to devise their own reverse logistics program in-house.
3. Rheaply
Rheaply provides a resource exchange platform that enables cities, organizations, and individuals to participate in the sharing economy. With millions of resources listed on the platform, Rheaply enables the reuse and resale of underutilized physical assets. When companies are looking to repair goods or need a place for resale, Rheaply's platform can connect the right people to the right materials. Not only does this help utilize resources more efficiently, but it allows organizations to participate in reuse programs by outsourcing this component of their reverse logistics.