Reclaim the revenue that's all around you
List available items, furniture, and building materials to your Rheaply storefront. 
Access a digital network of available materials
Search and filter to find exactly what you're looking for. Sort, save, and claim items near you to cut down on lead time and shipping costs.
Activate new revenue streams for your business
Sell (or donate!) goods when you no longer need them. Save time and money by sourcing reclaimed materials. Invest in your business every time you choose reuse.  
Apply for a Rheaply Public account to gain access to your local reuse marketplace.

Explore the Rheaply Platform
Material rescue and reuse epitomizes climate action for the building industry, honoring embodied carbon and upending the prevailing linear take-make-waste pattern.
Rheaply's technology has the potential to help every organization 'close the loop' by reducing unnecessary waste and avoiding additional GHG emissions.
Rheaply definitely equipped us to inventory, catalog and move the furniture in a way that we otherwise absolutely could not have done. It made the project accessible instead of seeming like an insurmountable literal landfill.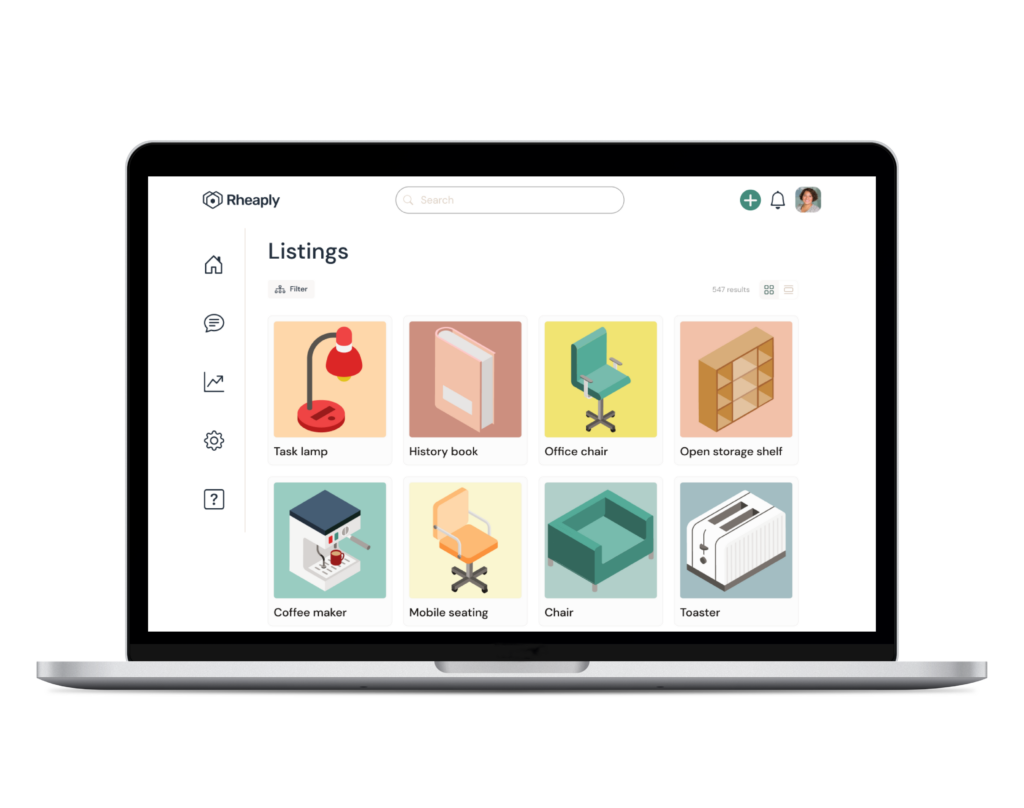 Does your organization need permissions-based listings, rich reporting, and consulting services?
Get a free demo of Rheaply's pro and enterprise inventory reuse software and extensive sustainability services.