Future-proof your business with reuse you can measure
What if every decision you make today impacts how long your business stays around? (It does.) Invest in reuse now and commit to the future of your business tomorrow.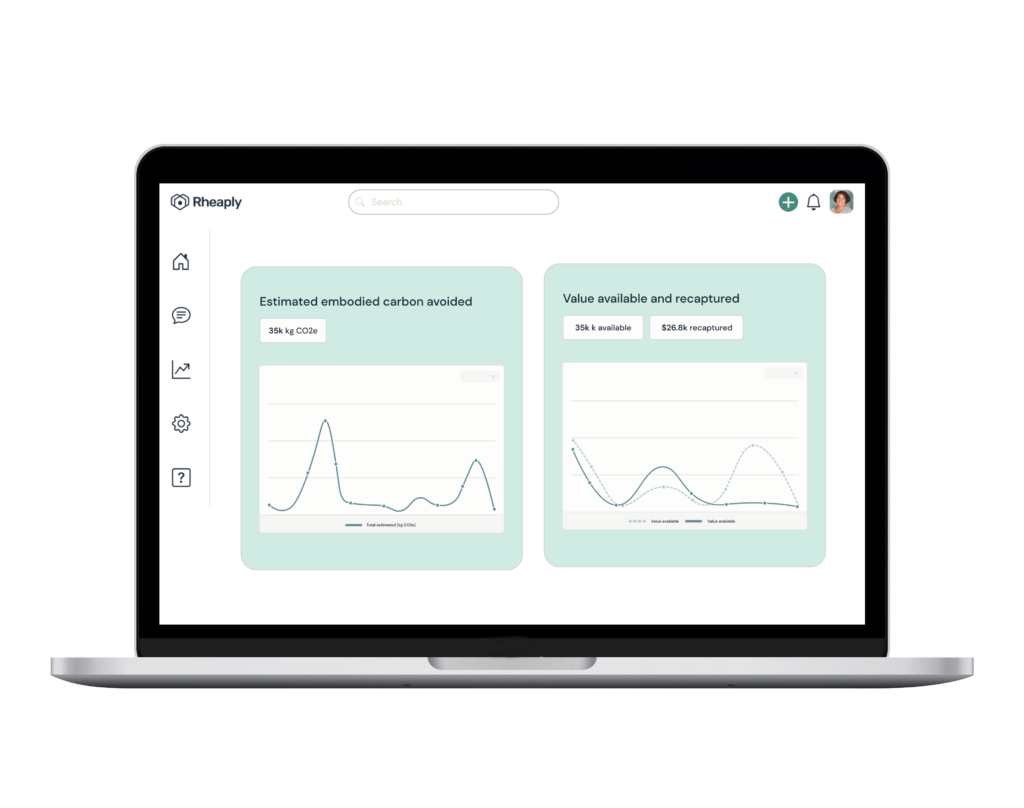 Reuse is more than a PR move
"Rheaply definitely equipped us to inventory, catalog and move the furniture in a way that we otherwise absolutely could not have done. It made the project accessible instead of seeming like an insurmountable literal landfill."
Sustainability Coordinator
RUSH University Medical Center
Finally, a
reuse-at-scale
solution
End-to-end asset management and next-life decommissioning services, now at your fingertips.
Discover what's available for reuse within your own inventory
Inventory management shouldn't be a black hole. Add on Rheaply's inventory management tool for full visibility of every asset at your organization. Track advanced details to know what you have, where it is, and the condition it's in so you can make more informed decisions. 
Choose exactly who sees your listings
Need control over who can see what you have available? Create custom rules and permissions for listings and offers on the Rheaply platform. Limit your storefront to internal reuse only, or open it up to trusted partners, non-profits, and vendors who care about reuse just like you do.
Plan and execute major projects with ease
Rest assured, Project Managers, Rheaply works the way you do. Collaborate on-platform to coordinate people, items, timelines, and budgets. Monitor your financial and sustainability goals as your project comes together. With reuse built in from the jump, your high impact project will have a low impact on the environment. 
Data and reporting to measure your return on reuse
Access rich impact reports like weight diverted from landfill and embodied carbon avoided. Track cost savings or sales from every resource exchange and watch your reuse solution pay for itself.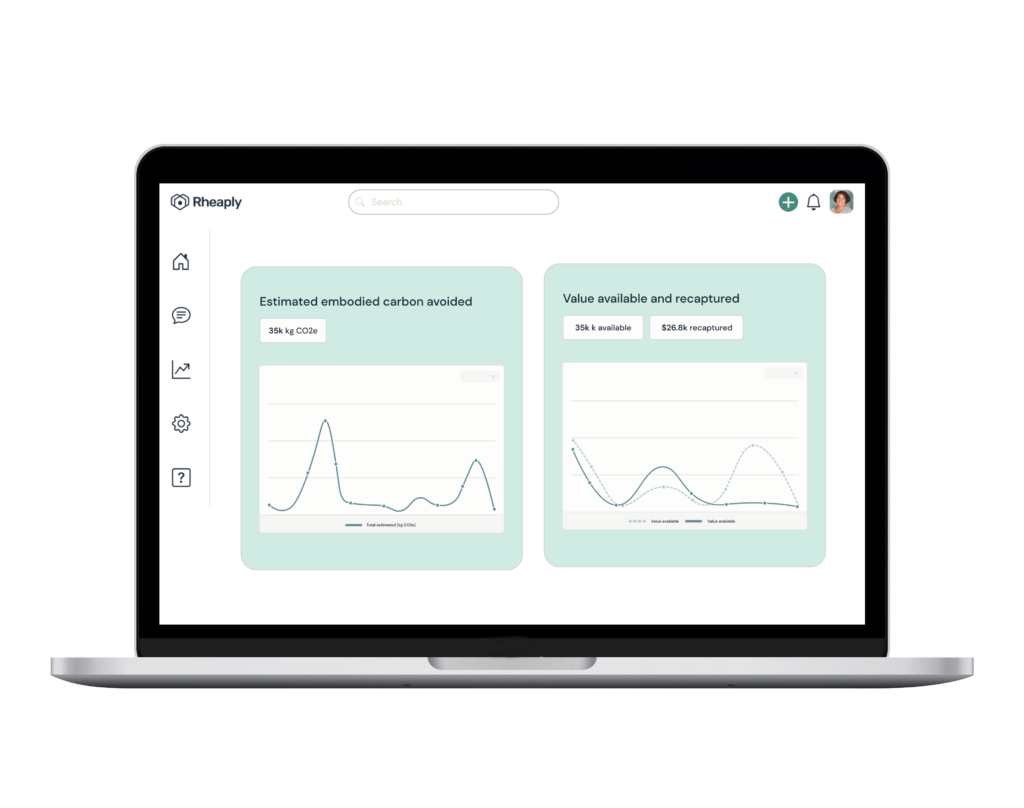 Decommissions without the stress
Secure the highest and best next use for your decommissioned assets with our boots-on-the-ground service. Reclaim value from your decommissioned assets and control who sees them, who can get them, and where they end up.
Future-proof your business. Talk to our team today.
Explore the Rheaply Platform
A vision of circular cities
As a company founded in Chicago, Rheaply understands firsthand how cities are essential players in growing the circular economy.
Discover how your organization can be part of creating re-localized, connected cities to increase its growth potential and expand equitable access to assets and resources.