Rheaply's free-to-join Materials Marketplace connects all the players in the built environment so you can reclaim the revenue all around you.
Ready to create your own Ohio reuse storefront?
Apply for your Rheaply Public account to get access to the materials marketplace. Catalyze reuse at the business level and tap into the resources around you.
Is your organization already on Rheaply?
Log in with your work email and start right away.
Reuse doesn't have to be so hard
Avoid unreliable supply chains and expensive waste disposal options. Sell materials locally and know what's reusable near you. Rheaply's Reuse Marketplace helps your business recapture value while keeping materials actively in use beyond their first life.
Experience the endless value of reuse
Browse the Ohio materials marketplace
Join the groundswell of Circular Cities
Not in Ohio? Organizations all over the US are exchanging surplus assets. Join the reuse initiative in your region right now.
What if we could harness the power and value of all that we discard? Circular economy builder Garry Cooper presents a compelling vision for transforming cities into sustainable, circular economies.
Dr. Garry Cooper
Founder & CEO
Rheaply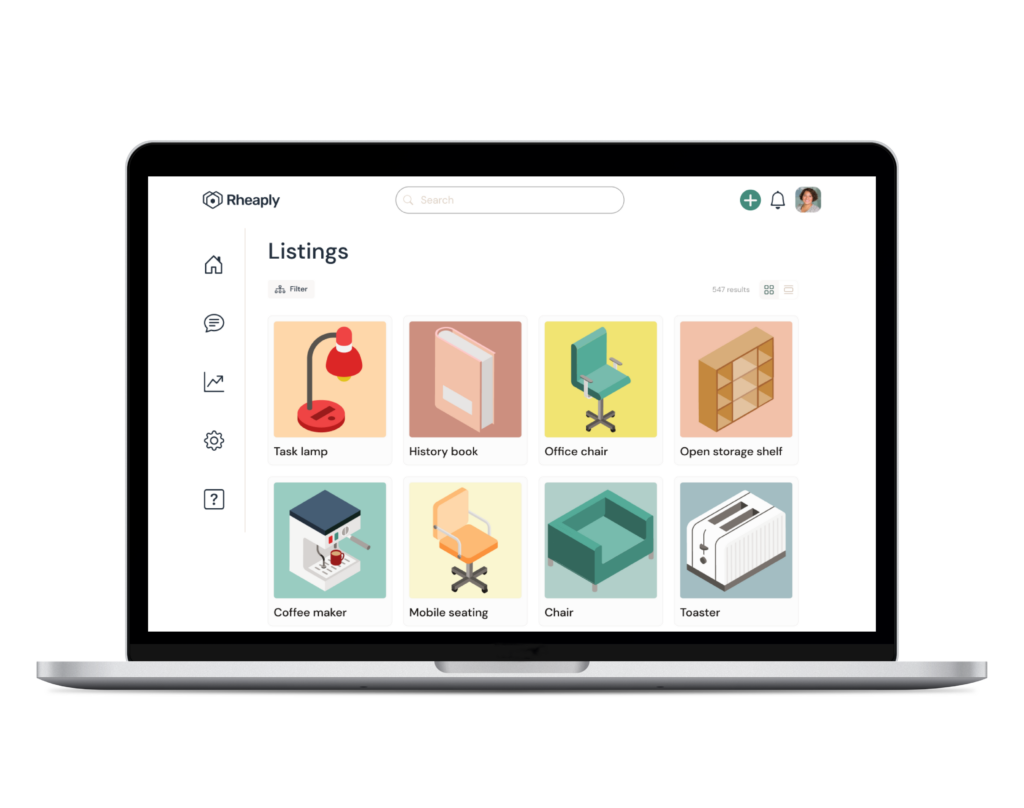 Does your organization need permissions-based listings, rich reporting, and consulting services?
Get a free demo of Rheaply's pro and enterprise inventory reuse software and extensive sustainability services.